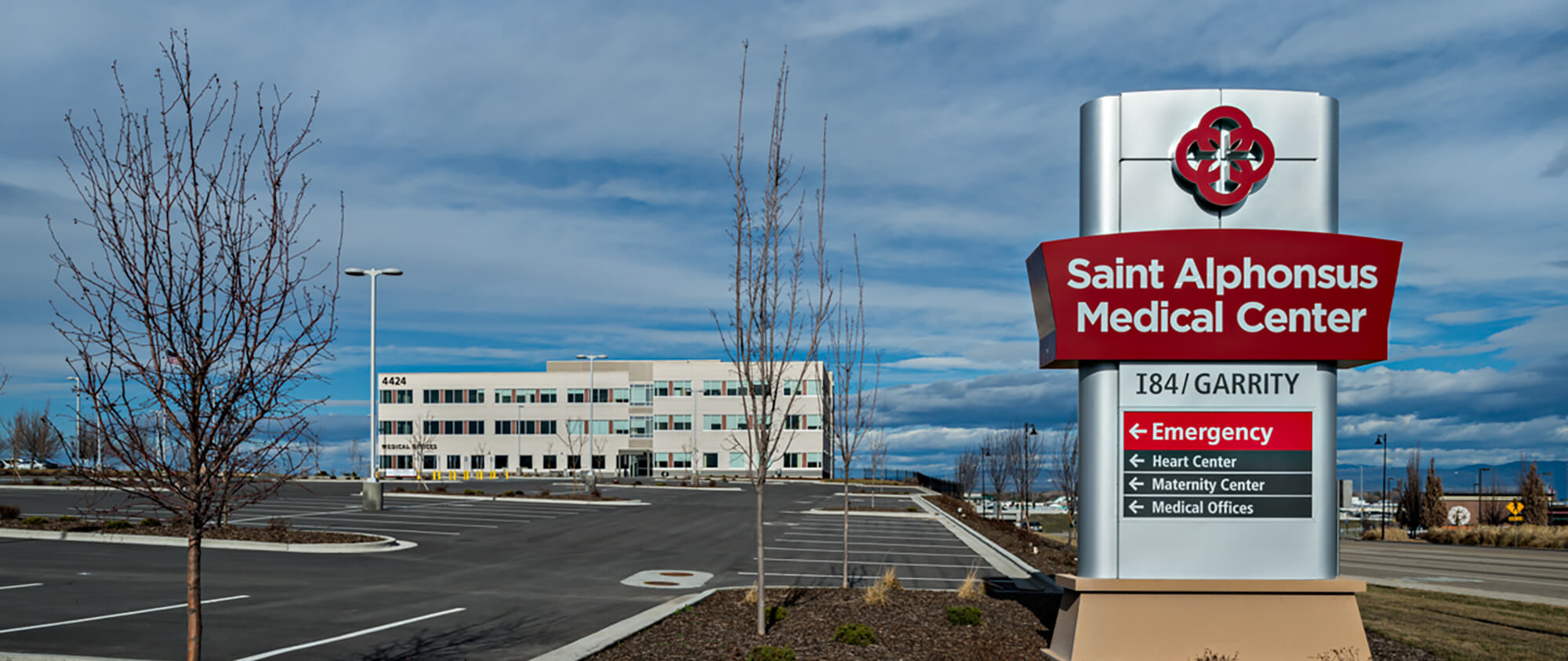 https://jobs.trinity-health.org/saintalphonsus/job/00284959/Oncology-Dietitian-Full-Time
Employment Type:
Full time
Shift:
Description:
At Saint Alphonsus Health System, we are looking for people who are living out their calling. We want you to be passionate about coming to work, and challenged to achieve your potential. Living by these virtues, we pride ourselves on exceptional service and the highest quality of care.
GENERAL SUMMARY AND PURPOSE:
Plans, coordinates and implements nutrition therapy services for assigned populations. Responds to providers, colleagues and patient requests for nutrition consultation and referrals. Provides nutrition education and counseling for patients, colleagues and community through verbal communication, written materials, lectures, in-services, and etc. Works from a depth and perspective that comes from experience. Communicates as appropriate with the other members of the multi-disciplinary healthcare team to ensure that nutrition intervention effectively and appropriately complements patients' overall care plans pertaining to medical nutrition therapy. Identifies learning needs of patients and provides appropriate instructions.
SKILLS, KNOWLEDGE, EDUCATION AND EXPERIENCE:
Bachelor's degree in Dietetics or Food and Nutrition required, (Master's Preferred).
Registered Dietician Nutritionist (RDN) by the Commission on Dietetic Registration (CDR), the credentialing agency for the Academy of Nutrition and Dietetics.
If RD-eligible, must complete examination and registration for RD designation within 90-days of hire.
Licensed Dietician (LD) in the State of Idaho and/or additional licensure in Oregon as needed within 90 days of hire.
1-3 years of experience preferred.
ESSENTIAL FUNCTIONS:
Knows, understands, incorporates, and demonstrates the Organization's Mission, Vision, and Values in behaviors, practices, and decisions.
Develops and implements patient care plans based on patients educational, cultural, and support needs for all assigned age groups (Neonate, Child, Adolescent, Adult, Geriatric, as applicable) utilizing nutrition screening procedures.
Monitors, evaluates and/or revises nutritional care services as appropriate. Assesses patient's nutritional status and patient responses, monitoring, evaluation and revising nutrition care services in relation to Medical Nutrition Therapy guidelines.
Develops education materials as needed for nutrition education. Collaborates with physicians, nursing, pharmacy and other healthcare team members/departments to determine, coordinate and provide medical nutrition therapy.
Provides and/or coordinates appropriate nutrition care services as patient's transition through the continuum of care (e.g.services such as order management, pre-authorization of nutrition services.
To perform this job successfully, an individual must be able to perform the competencies/essential functions satisfactorily with or without reasonable accommodation.
Disclaimer: The above statements are intended to describe the general nature and level of work being assigned to this job. They are not intended to be construed as an exhaustive list of all responsibilities, duties and skills required of individuals in the job.
IMPORTANT INFORMATION: This section describes the anticipated typical means of accomplishing the essential functions of the job. Should you be unable to accomplish any function, or to perform it in the manner described, you may request reasonable accommodation pursuant to the Americans with Disabilities Act and the Idaho Human Rights Act. Your request for reasonable accommodation should be accompanied by a description of how you propose to perform the essential function.
Trinity Health's Commitment to Diversity and Inclusion

Trinity Health employs about 133,000 colleagues at dozens of hospitals and hundreds of health centers in 22 states. Because we serve diverse populations, our colleagues are trained to recognize the cultural beliefs, values, traditions, language preferences, and health practices of the communities that we serve and to apply that knowledge to produce positive health outcomes. We also recognize that each of us has a different way of thinking and perceiving our world and that these differences often lead to innovative solutions.

Trinity Health's dedication to diversity includes a unified workforce (through training and education, recruitment, retention and development), commitment and accountability, communication, community partnerships, and supplier diversity.