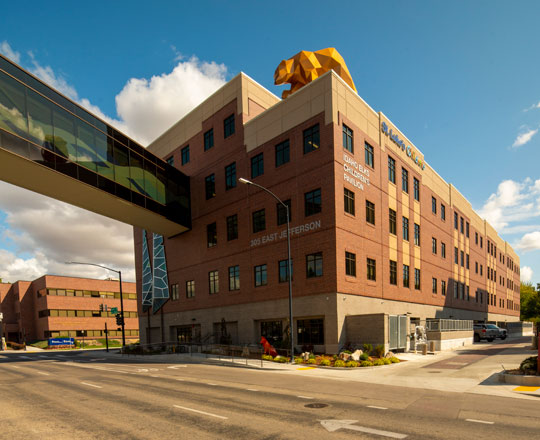 Default: Location : CityBoiseCategory Professional Work Unit Endocrinology Pediatric Position Type Part-Time Work Schedule DAY Requisition ID 2021-51855 Default: Location : Location US-ID-Boise Work Location : Name 305 E Jefferson St, Boise, Idaho Elks Children's Pavilion
Overview
St. Luke's Health System is seeking a Patient Diabetes Educator (RD) to join our Pediatric Endocrinology and Diabetes team.
This highly specialized team receives recognition as an Accredited ADA site (American Diabetes Association) for meeting high standards in quality care and delivering diabetes education to patients and families. As a Certified Diabetes Care and Education Specialist on our care team, you'd have the privilege to work with patients in both the in-patient and out-patient setting. Our team cares for just over 650 type 1 diagnosed children. This is a dynamic and rewarding position with variety in the day-to-day work including support and education in a 1:1 inpatient or private clinic appt setting, triage, and support to our Endocrinologists and their patients during diabetes clinic.
Responsibilities
Educates patients on their diabetes diagnosis, provides guidance on appropriate self-management, and collaborates with physicians or other care provides in the development of an individualized care plan.
Trains patients or their caregivers to check blood glucose levels, administers insulin, and identify and responds to hypoglycemia.
Provides nutritional counseling, meal planning, and weight control advice meant to assist patients in managing blood glucose levels.
Provides comprehensive education to clients who have self-selected the learning opportunity.
Provides individualized patient teaching and support to patients based on the specific needs and learning ability of the patient.
Assists in development, implementation, and evaluation of goals, objectives, policies, procedures and standards of care.
Performs other duties and responsibilities as assigned.
Qualifications
Education: Bachelor's degree in Dietetics, Food and Nutrition, or related field.
Experience: 2 years relevant experience.
Licenses/Certifications: Registered Dietitian AND Certified Diabetes Educator (CDCES)
Why St. Luke's
A strong, talented staff is at the heart of St. Luke's Health System. We are the state's largest employer with more than 15,000 employees and a medical staff of more than 1,800 physicians and advanced practice providers. We're proud of our people who deliver skilled, compassionate care every day, and are looking to add dedicated individuals who will continue this same tradition of excellence.
*St. Luke's is an equal opportunity employer and does not discriminate against any person on the basis of race, religion, color, gender, gender identity, sexual orientation, age, national origin, disability, veteran status, or any other status or condition protected by law.