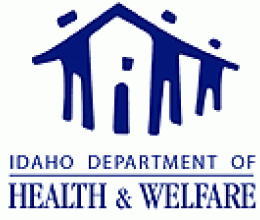 Medicaid telehealth approval 3-19-20  Click here for the Medicaid Information Release. Page 1 of the three part Information Release has been posted below.
March 17, 2020
MEDICAID INFORMATION RELEASE MA2O-O7
To: All Medicaid Providers
MATT WIMMER -Administrator DIVISION OF MEDICAID Post Office Box 83720 Boise, Idaho 83720-0009 PHONE: (208) 334-5747 FAX: (208) 364-1811
From: Matt Wimmer, Administrator
Subject: Medicaid Provider Information Regarding Telehealth
The Idaho Department of Health and Welfare continues to monitor and prepare for impacts resulting from the 2019 Novel Coronavirus (COVID-19). We are working with the Governor's Office and other state agencies including the Idaho Office of Emergency Management, local public health districts, and healthcare providers around the state, as well as the Centers for Disease Control and other state governments.
Slowing the progression of the virus will help ensure the healthcare system does not get overwhelmed. During this time, it is vitally important that Medicaid participants receive services and get their needs met. To inhibit the spread of the virus, and to respond to the societal disruptions taking place, Idaho Medicaid is immediately moving to reimburse for a wide array of services under a telehealth option.
Idaho Medicaid is expanding the number of codes reimbursable via telehealth beyond the code set within Information Release MA18-07. That policy statement is temporarily rescinded.
Any procedure delivered via telehealth may be covered when: – The service can be safely and effectively delivered via telehealth, and – The service fully meets the code definition when provided via telehealth, and – The service is billed with a GT modifier, and – All other existing coverage criteria are met.
This change is effective as of the date of this notice and applies to all services billed through fee for service Medicaid (claims processed by DXC, formerly Molina Medicaid Solutions) and to all claims paid through the Idaho Behavioral Health Plan (Optum) and Idaho Smiles (MCNA).
This guidance does not apply to services paid through managed care plans for people eligible for both Medicare and Medicaid administered by Blue Cross of Idaho or Molina Healthcare of Idaho. Because of the need to coordinate with Medicare policy changes, separate guidance will be forthcoming from those plans and/or the Division of Medicaid.