Job Title: Community Partner Coordinator, Southcentral
Classification: Full-Time, Non-Exempt
Department: Partnerships & Programs
Reports to: Director of Programs & Partnerships
Location: Southcentral Idaho
JOB SUMMARY:
Responsibilities include establishing a strong Community Partner Network in Southcentral Idaho by supporting the growth and retention of partners, to include community organizations and schools, ensuring partner compliance with all necessary laws, policies, and guidelines regarding safe food distribution. In addition to supporting other departments for food distributions, this position also supports the Backpack and School Pantry programs. The coordinator supports the Director of Partnerships & Programs with identifying and ensuring equitable distribution of product in the region, supporting Strategic Partners in Southcentral, and other special projects.
RESPONSIBILITIES & KEY RESULT AREAS
1) Program & Partnerships (85%)
Screen prospective community partners and assist with application and agreements between The Idaho Foodbank and partner.
Develop partners, including schools, and ensure compliance including site visits and ongoing training.
Assist in the implementation of a partner network gap analysis and capacity measurement tool for community partners, including surveys.
Foster cooperative relationships between community partners and The Idaho Foodbank through customer service and conflict resolution.
Assist in the implementation of the Mobile Pantry program, Just-in-Time deliveries, and other community food distribution opportunities.
Represent IFB during community projects and participate in meetings and on committees as appropriate.
2) Hunger 2 Health (5%)
Networking with health-centered organizations and assisting in delivering Hunger to Health Initiatives.
Assist in the Nutrition Education delivery to partners and the community as a whole.
3) Development & Food Sourcing (5%)
Provide support as needed to Food Sourcing regarding donor relationships.
Assist the development team in representing The Idaho Foodbank at fundraising events, connecting with press/media, and coordinating outreach.
4) Other (5%)
Attend internal meetings as needed
Other duties as assigned
KNOWLEDGE, SKILLS AND EXPERIENCE:
Preferred Bachelor's Degree or equivalent experience.
Experience and commitment to serving low income individuals and families.
Must be strong independent worker as well as be able to work as a team.
Ability to communicate effectively, both orally and in writing.
Proven competencies in Microsoft Office products, including Internet, Word, Excel, Outlook, PowerPoint and standard office equipment.
Fluency in Spanish a plus.
Have a valid Driver's License and access to an automobile with current auto insurance.
Must be able to pass the Manager's Level ServSafe Certification.
Physical job requirements include ability to lift up to 30 pounds.
Frequent travel required within counties served by organization/programs
WORKING CONDITIONS
This work is performed primarily in an office environment while sitting at a computer terminal for extended periods of time. Employee will use computer and smart phones extensively. Work may involve periodic lifting and carrying of items that may weigh up to 30 pounds. May work outside normal business hours, such as evenings and weekends, and could require driving frequently due to work performed in the community. Mileage reimbursement will be provided when using a personal vehicle.
FOOD SAFETY
Commit to upholding policies, principles and best practices for food safety.
Understand the personal responsibility to follow all safety policies and health rules, programs and procedures, to report all unsafe acts, environment or behaviors immediately and to always report safety issues, incidents or accidents immediately.
EMPLOYMENT REQUIREMENT
Negative Drug Screen
Successful Background Clearance
DISCLAIMER
This job description in no way states or implies that these are the only duties to be performed by the employee in this position. Employees will be required to follow any other job related instructions and to perform any other job related duties requested by any person authorized to give assignments.
This position description excludes the marginal functions of the position that are incidental to the performance of fundamental job duties. All duties and responsibilities are essential job functions and requirements. Reasonable accommodations may be made to enable individuals with disabilities to perform the essential functions. This document does not create an employment contract, implied or otherwise, other than an "at will" relationship.
THE IDAHO FOODBANK IS AN EQUAL OPPORTUNITY EMPLOYER.
Job Application Form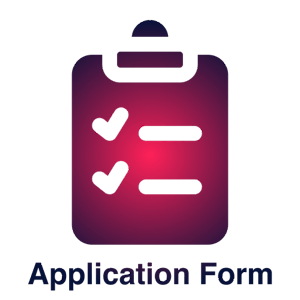 Recent Job Posts
Benefits
Full time positions at The Idaho Foodbank include a full benefit package including health, dental, vision,
disability, life insurance, 401k with match, paid time off, paid holidays, and eligibility for a bonus program.